Your investments change as your child does.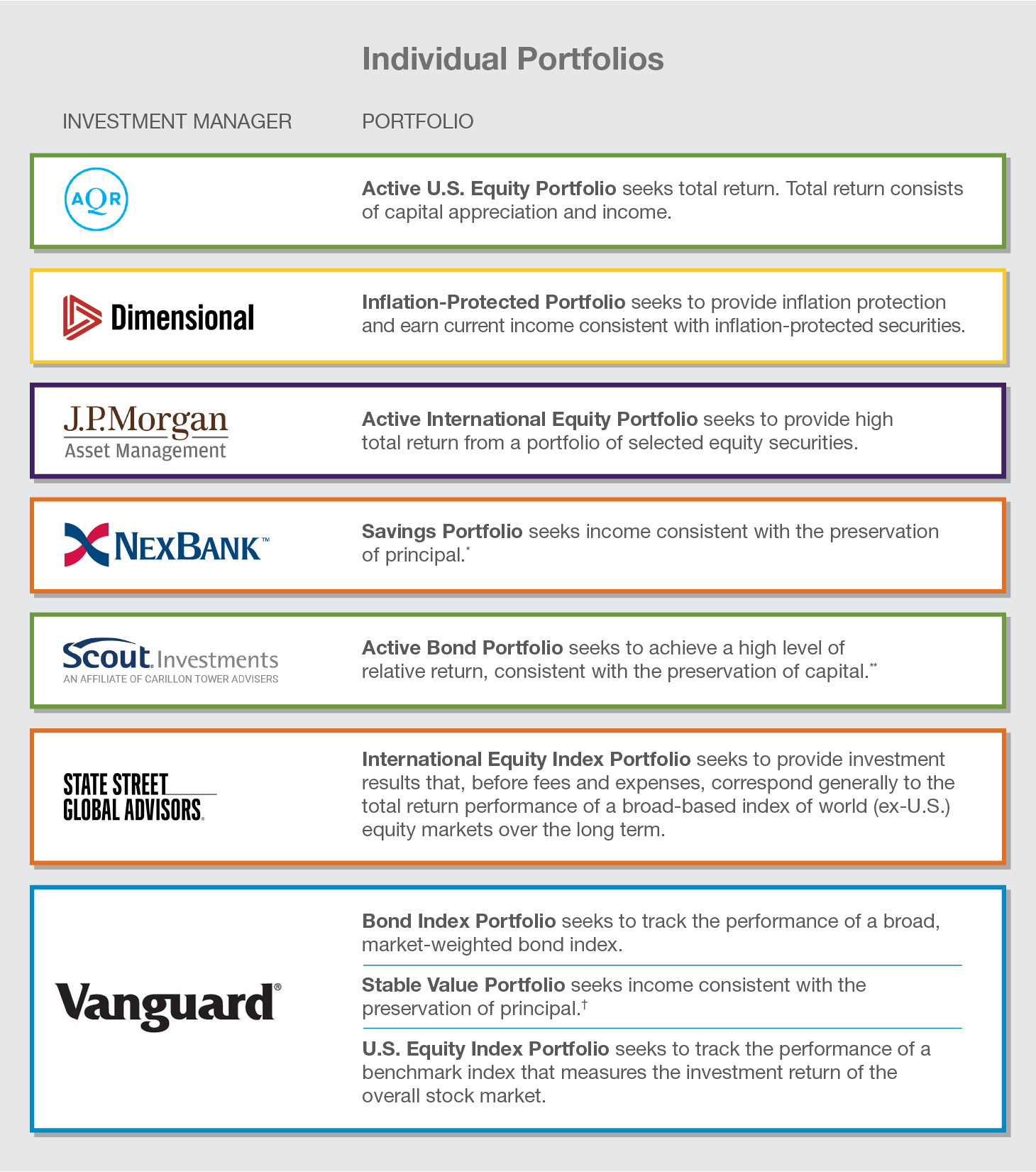 When their children approach college age, investors often switch their priorities from growing college savings to preserving it. That's the goal of our Age-Based Option. It automatically rebalances your asset mix to a more conservative portfolio as your child nears college age.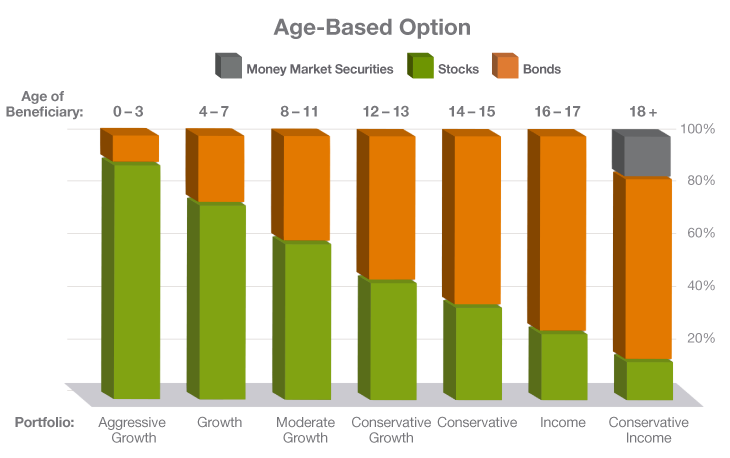 The Age-Based Portfolios' investment in the Stable Value Fund is not insured or guaranteed by the Federal Deposit Insurance Corporation or any other government agency.
Account Owners assume all investment risks as well as responsibility for any federal and state tax consequences.