Education support is the next employee wellness frontier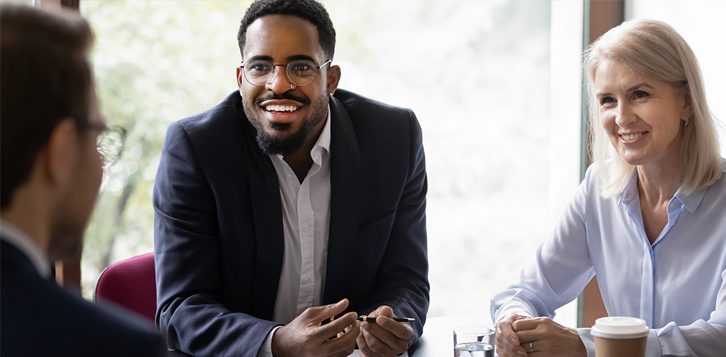 As an employer, you're always looking for innovative benefits that keep you ahead of the competition. With CollegeChoice 529, you can help employees contribute to their college savings with almost no extra work for you.
For as little as $10 per pay period, payroll direct deposit helps employees:1
Contribute a consistent amount on a regular basis
potentially reduce future college debt for their children and grandchildren
fund their own retraining and career development.
No added administrative burden.
Employees register for the benefit online, using the same ACH direct deposit system you're likely using already.
Note: 529 payroll direct deposits use after-tax dollars.
Our on-site Institutional Relationship Manager can:
help you before and after your payroll direct deposit plan is in place
answer employees' questions
help communicate the new 529 benefit both to your HR/Payroll departments and employees
lead employee workshops and staff benefits fairs (request a Relationship Manager for your event)
provide educational materials for staff and employees.
Download these helpful reference materials.
Additional materials are also available from your Relationship Manager.
We're here to help you and your employees.
Have questions? Schedule time to meet with our 529 expert, Phillip Waddles.

1 A plan of regular investment cannot assure a profit or protect against a loss in a declining market.